Lake Michigan has lots of sandy beaches, luxurious forests, beautifully blooming flowers, and blue waters. It also hosts a number of dunes. One of these is Sleeping Bear Dunes.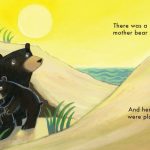 Foxes and fiery flies, lakes and loons, butterflies and bumble bees are a part of the glorious sights to see there. This is a great place to go to with your friends and family to capture nature's air with all the wonder of the scenes around you. Imagine hiking along the Lake Michigan shoreline that leads to more inland streams. There are so many things to do there. You could create a well-planned trip for the whole family. Sometimes, though, a trip can't be taken, and a visit must be put off into the future. Do not be discouraged, you can still help your child understand the life around the lakeshore with this delightful book, Goodnight Sleeping Bear.
You and your child will be even more excited as you tuck them in for the night and read this sweet bedtime story. It reveals the amazing life, the natural world, and the animals that live at Sleeping Bear Dunes.  So, pick up a copy of the book, gather your little ones, and join the mama bear with her cubs on a journey to say goodnight as Sleeping Bear Dunes gets ready to close the day and snuggle up for a sweet sleep.
The darling illustrations will give children hours of daydreaming delight. It also has sturdy pages and rounded corners that make it safe for small children to look at on their own.  They will likely not want to put it down.  Goodnight Sleeping Bear will help your child learn about Lake Michigan, the life around it, and especially Sleeping Bear Dunes.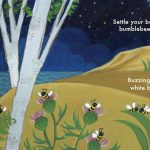 About the Author
Anne Margaret Lewis is an award-winning and bestselling author of more than twenty-five children's books. Children love to have these books read to them day and night. She enjoys working with fun characters and carefully weaving important lessons into her stories.

Happy Reading ~ Ginger Bock