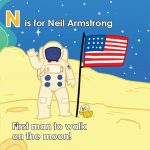 There are many creative ways to teach children the alphabet from learning by items that start with the letter to singing the alphabet. Well, at Rubber Ducky Press we believe that learning should be something that children look forward. It should be exciting and fun. We have some enjoyable ways to teach and learn the ABCs with this alphabet book that is all about Ohio. In ABC Ohio you will not just teach the ABCs but also impart interesting facts and entertaining information about the landmarks, items, and events that make up the great state of Ohio.
As you sit down and begin this book, you will introduce your child to the shapes and sounds of the letters of the alphabet all while taking a quick journey through the Buckeye State. They will discover the many things that make the state of Ohio special.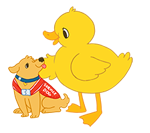 Do your children like to play games? Well, as you open the pages, they can hunt for the friendly ducky hidden somewhere in the picture. This friendly character finds its way throughout the alphabet story.
Do you worry that a child might tear the pages or try to chew on the book? Well this board book's pages are durable and safe.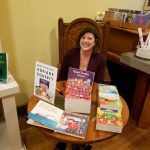 About the Author
Adriane Doherty is the mother of three children, two girls and a boy. Her love for children led her to write books that will help young minds grow and understand the places around them. Born and raised in Indiana, Adriane has traveled all around the Midwest. After attending college, she entered into a sales career and later into finance. She is the co-founder of a distribution company and its long time accounting and operations director. Adriane currently lives in Indiana with her husband and children.
To see more of the books Rubber Ducky Press publishes, stop by our online book shop and look around. If you have any questions, you can contact us here or give us a call at 317-352-8200. One of our qualified representatives will be happy to help you.
Happy Reading
Ginger Bock