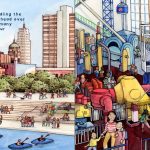 Children from everywhere will love the story and illustrations in, Sweet Dreams Indiana, a bedtime story by Adriane Doherty that young readers will want to experience Sweet Dreams Indiana time and again. The story, the fascinating places where they will go, and the beautiful illustrations will have them coming back for more and wanting to read Adriane's other Sweet Dream books.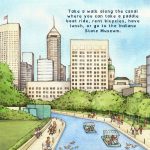 This book was written to help youngsters understand the places and events in Indiana, and to bring to life the landmarks, animals, and plants that can be found there too. Children from the Hoosier state will find out about places to which they may have never have been. Children from other states will come to understand some of the differences that Indiana has from their own home state. For example, there are no oceans to visit, but there are the Sand Dunes. Indiana has many fascinating places to discover. There is something fun to uncover in the four corners of the state from north to south and east to west.
As a bonus, the illustrations on every page are hand-painted, and there is a map on the back of the book to help young ones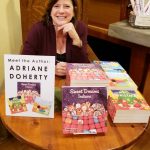 understand better the locations where the book just took them.
Adriane is a native of Indiana and has researched the state extensively to offer up the most interesting facts for children to learn more. They will have hours of fun reading through these tough-to-tear papers.
Illustrator Anastasia Kuusk has a passion for drawing and painting joking that half of her blood consists of watercolor. You enjoy her warm and lovely illustrations.
To see more bedtime stories, have a look at our Books section. You can also find a nice variety of alphabet books that are also state themed. There are other books that help teach counting, speaking, and the beauty of the woods. You will find all of them as you browse our Books section.
If you have any questions, you can contact us here or give us a call at 317-352-8200.
If you are interested in reviewing a book or setting up an interview with Adriane, you can contact Tess Schmitt at tschmitt@cardinalpub.com.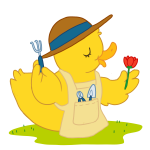 Rubber Ducky Press is distributed nationally by Cardinal Publishers Group.
Happy Reading ~ Ginger Bock