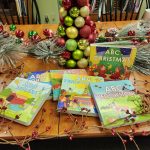 You can never go wrong when it comes to giving a good book to someone as a gift, especially if it is a book that will help a young mind grow and educate a young learner. Adriane Doherty's ABC books come shining through to teach new readers their ABCs with fun and enthusiasm. Children not only absorb the alphabet but they learn about different topics, places, and adventures using the ABCs. With these great kids' gifts and fun reads, children will expand their understanding of various states and regions. Let's take a look at some of Adriane's classic First Alphabet Books.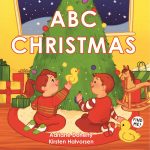 ABC Christmas
This is a delightful book where children will learn their alphabet while experiencing some of the magical moments of the Christmas season.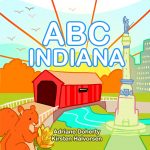 ABC Indiana
This is one of the first ABC books that Adriane wrote. It entails the sights and events you will find only in Indiana.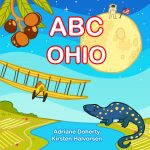 ABC Ohio
The Buckeye state is the neighbor of the Hoosier state. In this book children will see and learn about the amazing sights that are found in Ohio.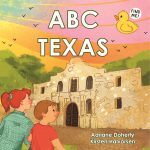 ABC Texas
Travel the state of Texas from the Johnson Space Center to Padre Island and discover fun facts about the Lone Star state.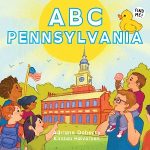 ABC Pennsylvania
This is the newest alphabet book by Adriane. Here, children will learn about historical landmarks and famous places that make up the Keystone state.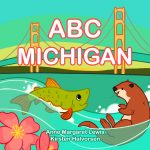 There is another alphabet book from Rubber Ducky Press. ABC Michigan by Anne Margaret Lewis. In this book, young minds will grow with the knowledge of the places that make Michigan uniquely Michigan.
All the ABC books are illustrated by Kirsten Halvorsen except ABC Yellowstone which is illustrated by Chad Thompson.
On each page of the books, there is the cute little yellow duck hidden somewhere for the children to find. They will have loads of fun searching for the friendly ducky.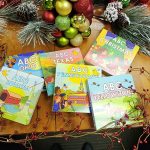 Why not take a minute to look at all the books Rubber Ducky Press offers. If you have any questions, you can contact us here or give us a call at 317-352-8200. Books can be purchased wherever books or sold or through us right here. 
If you are interested in interviewing Adriane or having an event with her, please contact Tessa Schmitt at tschmitt@cardinalpub.com.
Happy Reading ~ Ginger